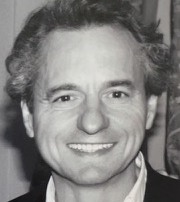 Patrice Ferrand named new Biom'up CEO
Ferrand has more than 30 years of experience overall and close to 16 years of general management experience in the MedTech industry. Before joining Biom'up, Ferrand was CEO at UnilabsFrance, a provider of diagnostics services in Europe and Latin America. Prior to that, for more than 11 years he was General Manager of France & Benelux for Mölnlycke Health Care, a major provider of single-use surgical and wound care products.
Ferrand will also be appointed Chairman of the Company's U.S. subsidiary, Biom'up USA, Inc.