Atriva Therapeutics has secured a €24m loan to push the development of its COVID-19 programme ATR-002, an antiviral,...
Topas Therapeutics GmbH will use the €22m proceeds from a Series B Financing to advance two pipeline candidates.
Vifor Pharma and Cara Therapeutics have signed a US license agreement for Korsuva to treat dialysis patients with...
Siemens Healthineers has launched its Clinitest Rapid COVID-19 Antigen Test in Europe, which can identify persons...
SIGN UP FOR OUR FREE NEWSLETTER
BACKGROUND
15min to detect bacterial infections – that's what British diagnostics company FluoretiQ Ltd is offering in the fight...
SERVICE
Advertorial
BioEcho develops single-spin and 96/384-well kits based on the patent pending single-step EchoLUTION nucleic acid extraction process. Highly superior to the commonly used...
Advertorial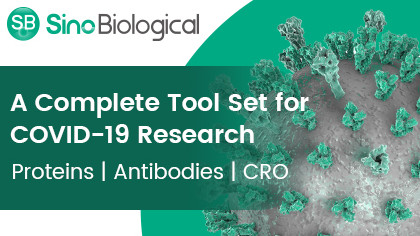 Sino Biological is a world-leading manufacturer of recombinant protein and antibody reagents for life science researches and drug discoveries. In response to the current COVID-19...
THE MAG
Current Issue
Since the first approval of a checkpoint blocker in 2011, immune therapy has revolutionised cancer treatment. How­ever, most tumours are still able...
Upcoming Special
How CDMOs and CROs are dealing with COVID-19 related challenges are the in the special of European Biotechnology Magazine Autumn 2020.
EVENT HIGHLIGHT
Chemspec Digital 2020 is a new online meeting place for the global fine and speciality chemicals community. This interactive networking event will take place from 11 – 12 November...
EVENT RECOMMENDATION
In this year you won't have to come to PharmaLab 2020 to stay up to datethis year – PharmaLab will come to you – live and online.
UPCOMING EVENTS
26.10. - 28.10.2020
ǀ Munich (DE)
Festival of Biologics Basel 2020
02.11. - 04.11.2020
ǀ +++ online +++
Biopolymers 2020 – Online-Forum and Partnering
05.11.2020
ǀ +++ online +++
10.11. - 11.11.2020
ǀ ++++ online +++
SEE ALL