Kurma Parnters and France'e investment bank have launched a €50m project named Argobio that is aimed at identifiying the...
British Oxular Ltd has raised $37m in a financing round led by Forbion Parners and co-financed by IP Group, NeoMed, and...
Chemieanlagenbau Chemnitz (CAC) is realizing one of the first large-scale plants in Europe to use innovative...
The European Commission is set to fund ten "European Partnerships" partnered with different industries with €10bn.
SIGN UP FOR OUR FREE NEWSLETTER
BACKGROUND
IP – In a recent decision (Royalty vs. DPMA; C-650/17), the European Court of Justice (ECJ) has shed some light on the...
SERVICE
Advertorial
Although innovative biotechnologies are developed continuously, the method of nucleic acid extraction stayed unchanged for several decades. The classical bind-wash-elute approach...
Advertorial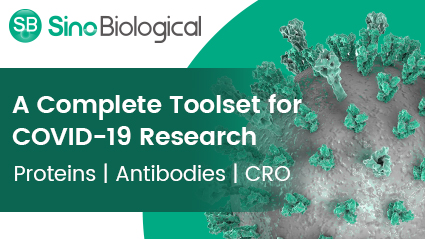 Sino Biological is a world-leading manufacturer of recombinant protein and antibody reagents for life science researches and drug discoveries. In response to the current COVID-19...
THE MAG
Current issue
Vaccines for COVID-19 have already become reality, but therapy options remain limited, while deaths in the ongoing pandemic continue to mount by the...
Special
Drug developers, CDMOs and experts will have the opportunity to present their latest research, products, processes, and equipment in this special....
EVENT HIGHLIGHT
The 9th Conference on CO2-based Fuels and Chemicals including the 2nd European Summit on CO2-based Aviation Fuels takes place from 23-24 March 2021 as an online event.
UPCOMING EVENTS
14th Annual European Life Sciences CEO Forum
10.03. - 11.03.2021
ǀ +++ online +++
EuroPLX 75 – Marketplace for Pharma Business Opportunities
15.03. - 16.03.2021
ǀ +++ online +++
Global Congress on Plant Biology and Biotechnology 2020
22.03. - 24.03.2021
ǀ Valencia (E) + digital
22.03. - 24.03.2021
ǀ +++ online +++
SEE ALL