After BioNTech SE reported that its COVID-19 vaccine candidate BNT162b2 was over 90% efficient in a Phase III trial,...
Evotec SE is set to expand the company's existing campus in Milton Park/Abingdon, UK, into a major, fully-integrated...
As investments into COVID-19 therapeutics is no EU priority, development is lagging behind the US. Now, CORAT...
Pfizer and Biontech SE have reached an agreement with the European Commission to supply 200 million doses of their...
SIGN UP FOR OUR FREE NEWSLETTER
BACKGROUND
IP – In a recent decision (Royalty vs. DPMA; C-650/17), the European Court of Justice (ECJ) has shed some light on the...
SERVICE
Advertorial
The Vienna Business Agency has set up affordable and flexible Startup Labs at the Vienna BioCenter. This will speed up the evaluation and implementation of new business ideas in...
Advertorial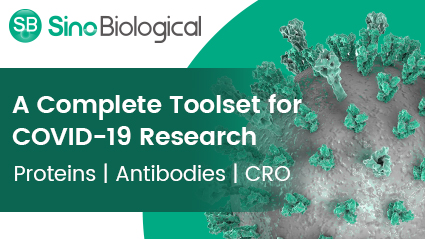 Sino Biological is a world-leading manufacturer of recombinant protein and antibody reagents for life science researches and drug discoveries. In response to the current COVID-19...
THE MAG
Current issue
A licensed vaccine for COVID-19 could soon be a reality, but therapy options remain limited, while deaths in the ongoing pandemic continue to mount...
Special
The EuroBioFairs Compass shows you which conference, trade fair, or partnering show to mark on your event calender. We very much hope that with the...
EVENT HIGHLIGHT
The BIoFIT event and MedFIT event will be held December 7-8 in Lille, France. In the unique context of this year, and to answer the organisation challenges we are facing, MedFIT...
EVENT RECOMMENDATION
Featuring a unique concept to present all sustainable and renewable material solutions at one event, 18-20 May 2021: bio-based, CO2-based and recycled - at the Renewable Materials...
UPCOMING EVENTS
World Vaccine & Immunotherapy Congress
01.12. - 03.12.2020
ǀ +++ online +++
Bridging the bioeconomy cooperation gap (webinar)
03.12.2020
ǀ +++ online +++
07.12. - 08.12.2020
ǀ +++ online +++
Global Forum for Food and Agriculture – GFFA 2021
18.01. - 22.01.2021
ǀ +++ online +++
SEE ALL