Upcoming BIOCOM capital market report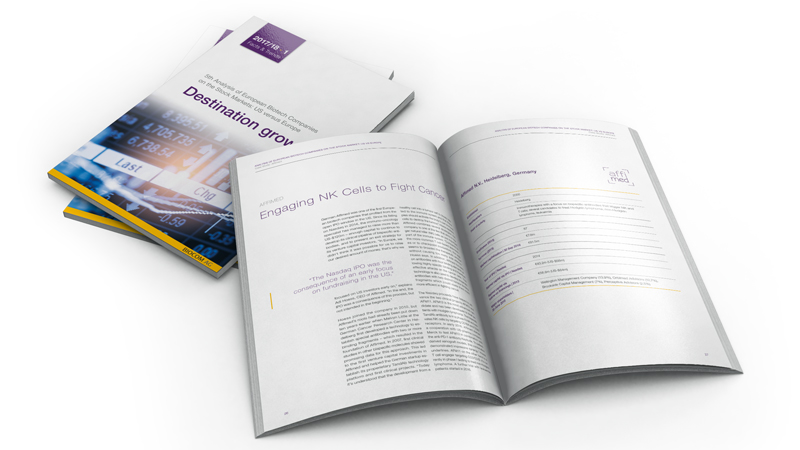 The upcoming BIOCOM capital market report "5th Analysis of European Biotech Companies on the Stock Markets: US vs Europe" provides a complete overview of the current European public biotech sector. It covers all IPOs, follow-on financings, and secondary listings from 2012 until 2017 on all major stock market centres in Europe, as well as on Nasdaq. (see 2016 issue here)
Book your guest contribution!
Don't miss this complete complete data overview of all European public biotech companies. A must read for analysts, investors and all companies interested in public capital markets from a European perspective – now with a renewed layout & design!
Do you want to become part of the European biotech picture? The report is the ultimate platform to elevate your company's visibility among investors and analysts throughout the autumn of 2017 and the first half year of 2018.
Book your contribution now to be included in our 2017/18 edition!


We offer two options:
OR
Booking Deadline: 2 October 2017
Publication Date: 6 November 2017
For further information: www.biocom.de/en/analysis2017_booking
If you have further questions, do not hesitate to contact:
Marco Fegers
Tel. +49-30-264921-56
E-Mail m.fegers(at)biocom.de