German biotech companies and their industry association BIO Deutschland have called for appropriate investments into...
Swiss auto-immunity specialist Polyneuron Pharmaceuticals AG has received CHF14m from HBM Healthcare Investments.

Newly formed venture capitalist Pureos Bioventures has set up a US$170m fund dedicated to Swiss and European drug...
Polish Mabion SA and Australian Vaxine Pty Ltd to develop Covax-19
SIGN UP FOR OUR FREE NEWSLETTER
BACKGROUND
15min to detect bacterial infections – that's what British diagnostics company FluoretiQ Ltd is offering in the fight...
SERVICE
Advertorial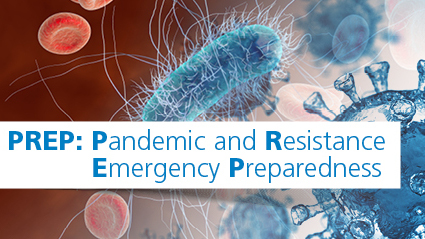 Emperor Nero, reportedly, fiddled as Rome burned in 64 A.D., much like society for a long time ignored and repressed the pending crisis of antimicrobial resistance (AMR).
Product of the week
Sino Biological Inc. has developed a complete toolkit for SARS-CoV-2 antigen tests, including a large panel of antibodies specific to SARS-CoV-2 S&N proteins and antibody pairs...
THE MAG
Current Issue
Since the first approval of a checkpoint blocker in 2011, immune therapy has revolutionised cancer treatment. How­ever, most tumours are still able...
Upcoming Special
How CDMOs and CROs are dealing with COVID-19 related challenges are the in the special of European Biotechnology Magazine Autumn 2020.
EVENT HIGHLIGHT
Europe's No 1 trade fair for the fine and speciality chemicals industry returns to Cologne with a strong line-up
EVENT RECOMMENDATION
The BIoFIT event and MedFIT event will be held December 7-8 in Lille, France. In the unique context of this year, and to answer the organisation challenges we are facing, MedFIT...
UPCOMING EVENTS
05.10. - 09.10.2020
ǀ online
05.10. - 16.10.2020
ǀ online
07.10. - 08.10.2020
ǀ +++ online +++
19.10. - 23.10.2020
ǀ +++ online +++
SEE ALL