French Valneva SE announced it is in advanced discussions with the European Commission (EC) for the supply of up to 60...
Immuno-oncology specialist Immunocore plc announced the completion of a $75m Series C private financing round.
European life sciences investors LSP has closed a new fund to fight dementia at €50m.

Following a recommendation by the European Medicines Agency (EMA), the European Commission has approved a second vaccine...
SIGN UP FOR OUR FREE NEWSLETTER
BACKGROUND
IP – In a recent decision (Royalty vs. DPMA; C-650/17), the European Court of Justice (ECJ) has shed some light on the...
SERVICE
Advertorial
The BioXp™ system is the world's only automated platform for on-demand DNA assembly and amplification.
Advertorial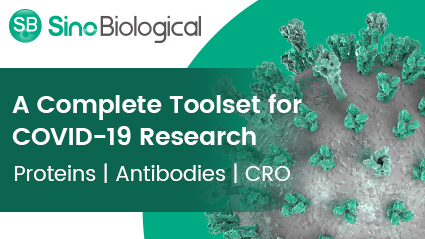 Sino Biological is a world-leading manufacturer of recombinant protein and antibody reagents for life science researches and drug discoveries. In response to the current COVID-19...
THE MAG
Current issue
Vaccines for COVID-19 have already become reality, but therapy options remain limited, while deaths in the ongoing pandemic continue to mount by the...
Special
Drug developers, CDMOs and experts will have the opportunity to present their latest research, products, processes, and equipment in this special....
EVENT HIGHLIGHT
Disruptive protein technology and the market for sustainable food solutions are both growing at a mind-blowing pace. The New Food Conference is a unique, industry-oriented event...
EVENT RECOMMENDATION
Featuring a unique concept to present all sustainable and renewable material solutions at one event, 18-20 May 2021: bio-based, CO2-based and recycled - at the Renewable Materials...
UPCOMING EVENTS
Global Forum for Food and Agriculture – GFFA 2021
18.01. - 22.01.2021
ǀ +++ online +++
2nd International Conference on Cellulose Fibres
02.02. - 03.02.2021
ǀ Cologne (DE)/+++ online +++
5th European Chemistry Partnering
23.02.2021
ǀ Frankfurt am Main (DE)
01.03. - 19.03.2021
ǀ Lille (F)
SEE ALL