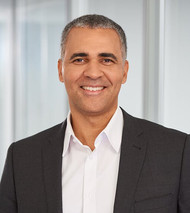 Wellington Partners: Sideways move
Previously, Naegler was a Partner at Gimv, where he had been responsible for life science investments within Gimv's Health & Care team. He was instrumental in creating and growing numerous European biopharma and medtech companies, many of them to successful exits, such as Breath Therapeutics (acquired by Zambon), Prosonix (acquired by Circassia) and Covagen (acquired by Johnson & Johnson). Naegler also helped to expand Gimv's life science team and advisory network as well as the firm's international reach.

He began his professional career in 2002 at Atlas Venture in London and Munich, and later joined Ventech, a Paris-based venture capital firm focused on Europe and China. Naegler holds a Ph.D. in Molecular Neurobiology from Max-Delbrück-Center for Molecular Medicine, Berlin.