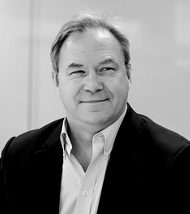 Autolus: Accelerating T-cell products
Christopher Vann joins Autolus Ltd. as new Chief Operating Officer. He has more than 30 years of experience in lifecycle management of oncology products. Prior to joining Autolus he worked for almost 5 years as Commercial Director at Hoffmann-La Roche. Vann holds a degree in toxicology and pharmacology from the School of Pharmacy, University of London.
New Chief Business Officer and General Counsel will be Mathias Alder, who previously served as EVP Business Development & Licensing, General Counsel and Corporate Secretary at Sucampo Pharmaceuticals.
Muhammad Al-Hajj joined Autolus as Senior Vice President, Translational Sciences from the Burnham Institute in La Jolla (CA), where he served as Vice President of Discovery and Translational Medicine.
New Vice President, Clinical Development is Nushmia Khokhar who joined Autolus from Janssen Oncology, where most recently, she was the global clinical leader for daratumumab. A leading clinical programme and global regulatory submission for relapsed or refractory multiple myeloma.